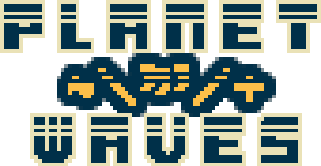 Planet Waves
Hello people, I'm releasing a minor update to Planet Waves. Big thanks to everyone that gave us valuable feedback, and helped make the game better! If no other problems appear, I believe I'll start work on another minor update for Pigeon Ascent, and on a side project as well. So, here is a kind of casual update log:
Gameplay

Now towers consume energy to shoot. I noticed that hoarding energy was more or less something easy to do after all the planet is filled up with towers. So, now they consume energy! This should make Photovoltaic towers more useful in the long run, I hope.
Added a leaderboard! I hope this makes the game last longer, and have a bit more of replay value.

Visuals

Changed some of the particles' textures.

Bugs

Hopefully the game won't freeze anymore!
Also, I hope missiles won't go to the planet center and hang there anymore.

Quality of life

Towers can now be destroyed by clicking on them.

Balancing

Laser towers are quite faster now.

Finally, the game is now open-source, for those interested!
I hope people continue to enjoy Planet Waves as much as I enjoyed making it. Suggestions and bug reports are still very welcome!